What do we offer?
In addition to our cross-cultural management trainings and coaching services, we also offer a wide range of other services.
Through our business founder and leader Mrs. Zuhui Mao and our sister company in Shanghai, we have an incomparable insight into the (working) culture of China. Based on this intrinsic knowledge, we know what you need to gain a foothold in the Chinese market. We are happy to advise and support you with these services: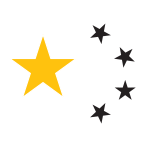 Our sister company in Shanghai offers you all cross-cultural trainings on site in China:
China and Germany training
International assignment preparation
Coaching
Repatriation
Team training
And open seminars
If you have any questions, please contact our SinaLingua team in Shanghai or Heidelberg.
At SinaLingua, we understand that your success in the intercultural cooperation must be secured and fostered early on.
That is why we actively support intercultural competence in education. We offer various exchange programs for pupils, apprentices or teachers in primary and secondary schools, as well as in vocational schools.
Our Educational Affairs managers will be happy to advise you on our various services in the field of education.
We will ensure that your delegation in China runs smoothly.
For over 10 years, SinaLingua has been looking after European delegations in China and therefore has answers to each and every of your questions. We will organize your entire stay: from arrival to departure, including travel within China. We offer:
Collection of the delegation members at the airport
All transfers on site
Organization of accommodation
Coordination of the timetable
Procurement of gifts
Support in organizing leisure activities
Table reservation and everything else around meals
Tips for orientation in China
We'll take care of:
The search for good personnel
Or offer special seminars for recruiters on the subject of talent management
In addition, we carry out employer branding or can set up an assessment center and advise you on all questions relating to Chinese employee selection.
你说中文吗?
Our language teachers quickly and effectively teach a basic Mandarin (High Chinese) vocabulary.
Why learn Chinese?
Because it is difficult to make progress in China without skills in the Chinese language
Because it leads to a faster integration on site
Because it ensures recognition by Chinese employees and business partners, something that is of fundamental value in a relationship-oriented country like China!
Because it contributes to your intercultural competence
Because it's actually fun!
How will you learn?
In the Latin transcription Pinyin
In at least 60 lessons of 45 minutes each
In double lessons, at least twice a week
What will you learn?
The focus is on active listening and speaking
The basics of Chinese scripture
Introduction to Chinese grammar
Chinese pronunciation
The lessons can be booked as private lessons or for groups of up to eight people. Of course, the study can be continued beyond the 60 lessons.
Interpretation
SinaLingua offers German-Chinese, Chinese-German and English-Chinese interpretation.
Our interpreters are
Native speakers
Fluent, spoken and written, in at least two languages
The interpretation is carried out in Mandarin (putonghua).
Technical translations
For German-Chinese, Chinese-German, and English-Chinese technical translations we offer you a team of experienced native speakers.
The translation can be carried out in:
Traditional characters (suitable for Taiwan, Hong Kong)
Simplified characters (suitable for mainland China, Singapore)
Your image in China depends largely on the choice of Chinese characters.
We support you in choosing a Chinese name for your company or product to make your localization a success!
Do you need Chinese business cards?
We can take care of:
The translation
The selection of the appropriate characters
And, on request, also of the printing (a minimum of 200 cards is required)
Our experienced team will be happy to subtitle German or English videos for you in Chinese, e.g. for company presentations, documentations and product presentations.
Subtitling can be done in:
Traditional characters (suitable for Taiwan, Hong Kong)
Simplified characters (suitable for mainland China, Singapore)
What else can we offer on request?
A voice-over in Mandarin (High Chinese)
A "Cultural TÜV": Review of your film with special regard to possible cultural misunderstandings in the target market