The leading German-language business magazine about China is aimed at executives in companies from the German-speaking world who are planning to enter the Chinese market or already have business relationships there. Through cooperation, it reaches all subsidiaries of German companies and institutions in China and provides information on relevant economic conditions that are decisive for business success in China.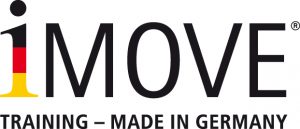 SinaLingua is a member of the iMOVE network. iMOVE is an initiative of the German Federal Ministry of Education and Research (BMBF) and a division of the "Internationalisation of Vocational Education and Training / Knowledge Management" department of the Federal Institute for Vocational Education and Training (BIBB) in Bonn.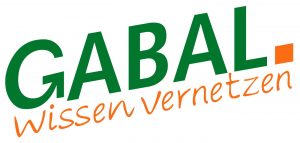 GABAL e.V. has been a meeting place for trainers, human resources managers and executives since 1976. Although they all come from different positions, have different life experiences, work with different methods and are at home in their respective corporate worlds, they are all equally interested in their personal growth. At the regional group meetings and continuing education events, this results in a lively exchange. Furthermore, GABAL e.V. maintains an intensive contact to considerable universities, in order to receive important theoretic impulses on a regular basis and to underpin its own practice.
The Forum Werteorientierung in der Weiterbildung e.V. (Value-orientation within advanced training) advocates responsible and value-oriented action in advanced training and further education. By using its seal, SinaLingua commits to adhering to ethical principles as defined in the "Code of Conduct for Continuing Education".
The leading job portal with a focus on Europe and China offers current job offers in the Greater China region and Europe. Employers search the CV database for the best candidates for their companies and present themselves to applicants in the largest employer directory of its kind.

Impulse is an independent full-service market research and consulting institute based in Heidelberg. Impulse offers sophisticated research concepts combined with high flexibility, a high degree of innovation and more than twenty years of experience in many industries. Its research services are available to you worldwide.
China Tours is Germany's leading China specialist for travelling through China. The China travel expert from Hamburg offers one of the most comprehensive and highest-quality programs for trips to China. This also includes special China Incentive trips for companies and cultural institutions.
GCC Heidelberg is a non-profit university group of the University of Heidelberg, which promotes the Sino-German exchange through lectures, workshops and seminars. GCC Heidelberg is a branch of the global organization Global China Connection, which promotes cultural exchange between Chinese students and students from other parts of the world.

By signing the Charter of Diversity, SinaLingua voluntarily committed itself to a respectful and unprejudiced organizational culture. We are thus part of one of the largest entrepreneurial networks in Germany.